Every student in every school should have the opportunity to learn computer science
If you agree, sign your name. Join 907,919 others:
"Everybody in this country should learn how to program a computer
because it teaches you how to think."


— Steve Jobs, the Lost Interview
Leaders and trendsetters agree more students should learn to code

"
At a time when people are saying "I want a good job - I got out of college and I couldnt find one," every single year in America there is a standing demand for 120,000 people who are training in computer science.
"

"
Computer programmers are in great demand by American businesses, across the tech sector, banking, entertainment, you name it. These are some of the highest-paying jobs, but there are not enough graduates to fill these opportunities.
"

"
Learning to write programs stretches your mind, and helps you think better, creates a way of thinking about things that I think is helpful in all domains.
"

"
Our policy at Facebook is literally to hire as many talented engineers as we can find. There just aren't enough people who are trained and have these skills today.
"

Musician/The Black Eyed Peas and Entrepreneur
"
Here we are, 2013, we ALL depend on technology to communicate, to bank, and none of us know how to read and write code. It's important for these kids, right now, starting at 8 years old, to read and write code.
"

Chief Operating Officer, Facebook
"
An understanding of computer science is becoming increasingly essential in today's world. Our national competitiveness depends upon our ability to educate our children – and that includes our girls – in this critical field.
"

"
Our civilization is experiencing unprecedented changes across many realms, largely due to the rapid advancement of information technology. The ability to code and understand the power of computing is crucial to success in today's hyper-connected world.
"

"
Coding is very important when you think about the future, where everything is going. With more phones and tablets and computers being made, and more people having access to every thing and information being shared, I think it's very important to be able to learn the language of coding and programming.
"

"
I'd like to advocate for computer coding to be an institution in the public school systems right next to biology, chemistry, physics, etc. If we want to spur job growth in the US we have to educate ourselves in the disciplines where jobs are available and where economic growth is feasible.
"

"
Whether we're fighting climate change or going to space, everything is moved forward by computers, and we don't have enough people who can code. Teaching young people to code early on can help build skills and confidence and energize the classroom with learning-by-doing opportunities. I learned how to fly a hot air balloon when I was 30,000 feet up and my life was in the balance: you can learn skills at any age but why wait when we can teach everyone to code now!
"

Cardiothoracic Surgeon, Author, and TV Personality
"
To best prepare for life in the 21st century, today's students should ideally learn basic computer programming.
"
Founder, The Huffington Post
"
Learning to code is useful no matter what your career ambitions are.
"

"
We salute the coders, designers, and programmers already hard at work at their desks, and we encourage every student who can't decide whether to take that computer science class to give it a try. New York City's economic future depends on it, and while we're already giving thousands of our students the opportunity to learn how to code, much more can and should be done.
"
U.S. Chief Technology Officer
"
Technology and computers are very much at the core of our economy going forward. To be prepared for the demands of the 21st century—and to take advantage of its opportunities—it is essential that more of our students today learn basic computer programming skills, no matter what field of work they want to pursue.
"

Executive Chairman, Google
"
For most people on Earth, the digital revolution hasn't even started yet. Within the next 10 years, all that will change. Let's get the whole world coding!
"

President, Fred Hutchinson Cancer Research Center
"
Computers are an increasingly essential part of understanding cancer and developing new therapies. Knowledge of computer programming is almost as important as knowledge of anatomy when it comes to medical research or clinical care.
"

President, Stanford University
"
Learning to program is exciting: it's stimulating, fun, develops new ways of thinking, and in a very short time you can build programs that will impress your friends and family! Discovering the joy of programming was the spark that started my professional life and impressed the teenage beauty who, 40 years later, is still the love of my life!
"

President, American Federation of Teachers
"
Computers have and continue to change the world around us, and programmers continue to be essential. But I know first hand from studying FORTRAN that many of us get intimidated by it and we shouldn't be. Computer programming has become far more accessible to teach and learn, and our country needs more students to learn it.
"

U.S. House Majority Leader
"
Learning how to code empowers students to use their creativity to build a more prosperous and just community. Encouraging students to become code literate is one of the best ways we can prepare them, and our country, for the future.
"

U.S. Senator, South Dakota
"
Whether our children want to become farmers, doctors, teachers, or entrepreneurs, it'll be easier for them to achieve their dreams in the digital age if they have some background in computer science. We need our children to learn 21st century skills for a 21st century world, and coding teaches them the creativity and problem-solving skills that are necessary for success.
"

"
Ensuring that our nation's urban and rural children have the chance to become proficient in computer science is a sure way to set them on a trajectory to great career options. We need to do this to close the digital divide and level the playing field.
"

CEO, Microsoft Corporation
"
Computer programming is the single best professional opportunity in the world. We need more Americans in the field. Let's go!
"

Co-founder and General Partner, Andreessen Horowitz
"
Learning to code is the single best thing anyone can do to get the most out of the amazing future in front of us.
"

Senior Vice President, Google
"
Learning to code makes kids feel empowered, creative, and confident. If we want our young women to retain these traits into adulthood, a great option is to expose them to computer programming in their youth.
"

President, National Education Association
"
Learning to code unlocks creativity and builds confidence in students regardless of age, gender, or race. Computer programming can also be a teaching tool for other subjects, from physics to French. With today's technology, learning to code is more fun and more accessible than ever, and America's teachers welcome it into our schools and classrooms.
"

Astronaut, NASA Education Administrator
"
Computers play an increasingly larger role in all fields of science; they're helping us explore outer-space and our solar system. Whether you want to become a doctor or an astronaut, it would help to learn the basics of computer programming.
"

SVP Consumer Business, Amazon.com
"
Coders change the world. They build new, amazing things faster than ever before. Anyone with imagination can learn to write code.
"

President and CEO, Hewlett-Packard
"
If you have a daughter, she should go be an engineer.
"

Governor, State of Colorado
"
There's no question that computers are changing the world around us. To help prepare our children for a successful future, no matter what career they pursue, they need to learn basic computer programming skills.
"

"
As we think about preparing our children for college and careers in a hyper-connected, technology driven world there is no question that computer science is more important than ever before, that's why more students in K-12 should be exposed to computer science.
"

Rapper, Singer-songwriter, and Actor
"
support tha american dream n make coding available to EVERYONE!!
"
Singer-songwriter and Actor
"
Programming is important. Learn how you can help get it into schools.
"

Superintendent, Leadership Public Schools
"
Coding is a path up for urban youth – a right now job that makes college possible – a future vision that inspires.
"

Vice Chair, Creative Commons Board of Directors
"
All students in the 21st century need to have the opportunity to learn coding starting in elementary school. It is exciting for kids and introduces them to thinking skills that are critical for the digital age and that promote the study of computer science.
"

Executive Chairman & Co-founder, LinkedIn
"
One of the most important skills any entrepreneur should learn is to program a computer. This is a critical skill if you want to start a tech startup, but a basic knowledge of code is useful even in traditional fields, because software is changing everything.
"

"
I think everyone should get a little exposure to computer science because it really forces you to think in a slightly different way, and it's a skill that you can apply in life in general, whether you end up in computer science or not.
"

Creator, Twitter. Founder and CEO, Square
"
I think that great programming is not all that dissimilar to great art. Once you start thinking in concepts of programming it makes you a better person...as does learning a foreign language, as does learning math, as does learning how to read.
"

Dean of Harvard College (1995-2003)
"
The most popular class at Harvard today is Intro to Computer Programming, because computers are helping in almost every other field of study and research - to search for a cure for cancer, to understand the origins of ancient languages, etc. We need more schools to offer computer programming; it's a skill that will empower the next generation in almost any field. Learning to code is easy, fun, and a good thing to learn young.
"

Governor, Washington State
"
There's a spirit of innovation in Washington State that's driven world class advances in aerospace, IT, biotech, health and agriculture. But we're falling behind in meeting the workforce needs of today's economy. To remain at the forefront of the innovation economy, we must prepare our kids for today's jobs and the jobs of the future. Computer programming is one example of just such an opportunity.
"

Founder, Lotus Development Corporation & Partner, Kapor Capital
"
We need people from all walks of life to learn to code. Control your destiny, help your family, your community and your country.
"

Digital Lifestyle Expert & TV Host, NBC, CNN/HLN, NPR
"
Kids who understand code are at the highest level of literacy in the 21st century. This will give all kids the tools to move from consumers to creators, enabling them for huge success.
"

Inventor, modern DNA sequencing. Recipient, National Medal of Science
"
To deal with the "deluge of big data" requires the pioneering of new analytical tools, both computational and mathematical. Computer scientists have become essential as part of cross-disciplinary teams of researchers who tackle some of the most challenging issues in science today.
"

"
Coders are the life blood of innovation. Code.org will help ensure that our students learn this essential talent.
"

"
Software touches all of these different things you use, and tech companies are revolutionizing all different areas of the world...from how we shop to how farming works, all these things that aren't technical are being turned upside down by software. So being able to play in that universe really makes a difference.
"

Managing Partner, Union Square Ventures
"
People often ask me what they should do if they "aren't technical". I tell them to "get technical". And a great way to do that is to learn software engineering and computer science. Sadly, we don't have enough opportunities for people to do that. Code.org hopes to change that and I enthusiastically support their efforts to do so.
"

President, Harvey Mudd College
"
Coding is today's language of creativity. All our children deserve a chance to become creators instead consumers of computer science.
"

Theoretical Physicist, Cosmologist, and Author
"
Whether you want to uncover the secrets of the universe, or you just want to pursue a career in the 21st century, basic computer programming is an essential skill to learn.
"

"
All students should have the opportunity to learn how to program. Computer science is the basis for modern day creativity and expression. The computer programmers of tomorrow will revolutionize medicine.
"

SVP General Counsel, Microsoft
"
We need the generation that has grown up with computing devices to lead the way in coding—to start small but dream big, to have fun, to start businesses, to improve people's lives, and change the world!
"

CEO and Co-founder, Paypal
"
Learning to code will be a huge booster for your future, no matter what your professional plans may be. Learning to code will also make you extremely cool!
"
"
Our programmers are our artists. They write beautiful code that millions of our travelers start to play with, to use, to help them travel better. It's a profound sense of power and satisfaction to have your work affect so many, so quickly, across the globe.
"

Program Officer, National Science Foundation
"
All of today's kids will need—along with reading, writing, and arithmetic—a basic understanding of computation and the role that it plays across a wide range of disciplines. Coding is engaging and empowering. It's a necessary 21st Century skill.
"

Co-founder and Chairwoman, Prodea Systems
"
Whether your dream is to start a business or to be an astronaut, a background in technology can help - it certainly helped me realize my dreams. We need more of tomorrow's women to learn to code.
"

"
There are way more exciting careers out there for people that have developed the muscle hanging between their ears than for all the sports and the entertainers combined. Learning to code is one of the fastest ways students can learn the skills they need for the 21st century.
"

"
Creating things with your hands, or creating code, creating programs, are just different ways to express creativity.
"

Chairman and CEO, salesforce.com
"
Learning to code at a young age opened my eyes to the incredibly exciting world of technology and entrepreneurship. Our youth deserve the opportunity to learn the skills that will enable them to succeed in our connected world.
"
Mayor, Newark, New Jersey
"
Computer programming is quickly becoming an essential career skill. Learning to code is a fantastic opportunity equalizer - if you're good at it, it can help you achieve your dreams.
"

"
If you can program a computer, you can achieve your dreams. A computer doesn't care about your family background, your gender, just that you know how to code. But we're only teaching it in a small handful of schools, why?
"

"
Programming is how we talk to the machines that are increasingly woven into our lives. If you aren't a programmer, you're like one of the unlettered people of the Middle Ages who were told what to think by the literate priesthood. We had a Renaissance when more people could read and write; we'll have another one when everyone programs.
"

SVP Regional & Site Operations, City Year
"
In many of our inner-cities, talented students aren't exposed to the right opportunities to help them unlock the potential that all children share. Learning to code can help these students leapfrog traditional boundaries, ensuring that all children have access to the opportunities that can drive our economic success as a nation.
"

"
Computer programming is a skill that more Americans need to learn. At a time when our country is suffering from unemployment, whether you want to be an entrepreneur and start a business, or you're just worried about having a job when you graduate, learning basic computer programming is the best way to do either.
"

Founder and President, Valve
"
The programmers of tomorrow are the wizards of the future. You're going to look like you have magic powers compared to everybody else.
"

"
Computing lets people express their creativity and unlock solutions, and code is computing's universal language. All young people, including girls, deserve to be fluent in the language of the future.
"

Managing Director, Foundry Group
"
Computer science needs to be part of the core curriculum - like algebra, biology, physics, or chemistry. We need all schools to teach it, not just 10%.
"

Founder, Participant Media
"
Coding gives you the basis to understand the world of today and control the world of tomorrow. There are few more rewarding experiences one can have.
"

Superintendent, Los Angeles Unified School District
"
Students who study computer science unlock a world of opportunities for themselves.
"

Founding Executive Director, CSTA
"
We consider it critical that students be able to read and write and understand math, biology, chemistry and physics. To be a well-educated citizen in today's computing-intensive world, students must have a deeper understanding of the fundamentals of computing as well.
"

Founder and Chairman Emeritus of MIT's Media Lab
"
Programming allows you to think about thinking, and while debugging you learn learning.
"

"
I believe technology should give us superpowers. Everyone should have the opportunity to learn to think, analyze, and create with technology.
"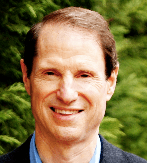 "
One of the best ways to prosper in the 21st century economy is to understand the language it's written in. Every student in America should have the opportunity to learn how to code.
"

"
One hundred years ago, people were faced with the choice of learning to read or remaining illiterate laborers who would be left behind as have-nots in a rapidly modernizing world. In the coming century, being able to command a world that will be thoroughly computerized will set apart those who can live successfully in the future from those who will be utterly left behind.
"

"
Learning how to code and program computers when I was a kid was one of the best choices I made growing up. By writing code, I learned how to bring my dreams to life, how to budget, and how to build stuff. Whatever path you choose in life – being an artist, an engineer, a lawyer, a teacher, or even a politician, you will give yourself a huge leg up if you learn how to code.
"

"
In the last 30 years, computers have changed the course of humanity. Learning basic computer programming skills can help 21st century students regardless of their future career.
"

"
To prepare humanity for the next 100 years, we need more of our children to learn computer programming skills, regardless of their future profession. Along with reading and writing, the ability to program is going to define what an educated person is.
"

Senior Researcher and Author, UCLA
"
We must work diligently to democratize computer science learning so that no group is denied access to this fundamental knowledge. Not only is this an issue of civil rights, but computer science as a field desperately needs diverse and multiple perspectives.
"

"
Every student deserves the opportunity to learn computer programming. Coding can unlock creativity and open doors for an entire generation of American students. We need more coders -- not just in the tech industry, but in every industry.
"

"
To compete in a global market, our students need high quality STEM education including computer science skills such as coding.
"

Executive Director, Mozilla Foundation
"
Code has become the 4th literacy. Everyone needs to know how our digital world works, not just engineers.
"

"
I think if someone had told me that software is really about humanity, that it's really about helping people by using computer technology, it would have changed my outlook a lot earlier.
"

Computer Science & Engineering, University of Washington
"
Are you creative? Do you love problem solving? Is teamwork a strength? Do you want to have the power to change the world? If "yes" to all of these, then computer science - programming - is for you!
"

Stanford, Chair of Education, Computer Science
"
Learning to code is tremendously empowering. It lets you go from just being a consumer of technology to being a producer of it. When you make that transformation, you realize that rather than settling for what someone else tells you is possible, you have the power to create whole new technological possibilities.
"

Founder and CEO, Mightybell
"
I was fortunate to begin coding in 4th grade. While I took a different path into political science and a fascination with how organizations and communities work, understanding how logic translates to code has changed the course of my professional life. I'm extremely grateful for the exposure and opportunity.
"

Author, Program or Be Programmed
"
In the emerging, highly programmed landscape ahead, you will either create the software or you will be the software. It's really that simple: Program, or be programmed. Choose the former, and you gain access to the control panel of civilization. Choose the latter, and it could be the last real choice you get to make.
"

Former Chief Digital Officer, MTV, and President, Sling Media
"
Learning to code, just a little, helped me immensely in my career. I can converse and create with the rising leaders of the next generation, the coders themselves. Computers touch almost every aspect of our current and future life. Any society that plans ahead for its future citizens must teach computer programming at all levels of education.
"

President and CEO, Boys & Girls Clubs of America
"
Research shows that out-of-school programs are very effective in stimulating interest in STEM-related careers. With the support of our innovative technology partners, Boys & Girls Clubs are teaching talented kids how to make technology—rather than just consume it—and prepare youth for successful 21st century careers.
"

U.S. Congresswoman, Washington State
"
Technology is changing our world and driving our economy. We need to make sure our children have the skills necessary to innovate and compete in the 21st century. Exposure to computer science and basic programming empowers students and spurs creativity, which can unlock countless opportunities for their futures.
"

Superintendent, Oakland Unified Schools
"
Technology is not a separate discipline that can be considered in isolation from other aspects of society; it's interwoven with every aspect of our existence. Learning to code is a pathway to full participation in the modern workforce and in public life. Providing every student with the opportunity to develop coding skills is not supplemental or elective, it's an essential part of our work to create opportunity, eliminate inequity, and prepare students for success in school, success in career, and success in life.
"

U.S. Congresswoman, Washington State
"
As the foundation of America's robust technology industry, computer science drives advancements in health care, aerospace, financial services, national defense, retail and so many other industries both at home and abroad. Young people should be exposed to computer science in our schools so they have the opportunity to learn, innovate, and develop new advancements to promote the future of technology.
"

Principal, Walt Whitman High School
"
In the 21st century, learning to program computers is one of the most valuable skills we can teach our young children, no matter what career they choose.
"

Association of Computing Machinery, former President
"
Learning to speak the language of information gives you the power to transform the world.
"

U.S. Congressman, California
"
Students, parents, teachers, and policymakers will benefit greatly by recognizing the foundational importance of coding and computer science in our education curricula.
"

U.S. Congressman, Indiana
"
A background in computer science provides a strong foundation for nearly any career path in any industry in the 21st century economy.
"

U.S. Congressman, Massachusetts
"
We have witnessed astonishing advancements in computer technology just in our lifetimes. Preparing every student with a sound foundation in computer programming – whatever their chosen career path – will help them create the advancements of the future.
"

U.S. Congressman, California
"
The tech industry is quickly expanding and adding jobs to the U.S. economy. We need a workforce trained with the computer science and coding skills that fuel this expansion, so we can keep these exciting jobs here.
"

U.S. Congressman, Wisconsin
"
It's clear that our economy depends on talented professionals who are educated in computer science and technology. I encourage more Americans to push the limits of innovation by studying these subjects.
"

CEO of Discovery Education
"
At Discovery Education, our mission is to prepare students for tomorrow's world, and Computer Science knowledge and skills can open doors to opportunities for students as they enter college and careers. In this digital age, coding is among those most critical skills needed to compete in the new global workforce.
"

President & CEO, JPMorgan Chase & Co.
"
In a world where technology drives our industries, the financial sector is no different. Having bright, talented, creative minds developing innovative technology solutions for our businesses just makes sense. It's good for them, and it's good for business.
"

U.S. Congressman, New Mexico
"
It is essential that students learn the language of code, the same way they learn to read and write. If we are to remain economically competitive and have a highly skilled workforce, access to computer science curricula and coding instruction must be a priority. With the potential for expansion and innovation as technology continues to become one of the most critical pieces of our infrastructure, this sector holds the promise of great opportunity for those who have the necessary training and knowledge.
"

U.S. Congressman, California
"
By learning to design, code or program at an early age, America's students can help usher in a technological revolution that we can only imagine. Harnessing their creativity in new and innovative ways will further solidify America's position as the nation with the greatest technology sector and I support making computer programming courses a part of every school's core curriculum.
"

Chairman and CEO of One Laptop Per Child
"
Our entire philosophy at OLPC is based on children learning to write code at very early ages. We follow the principles developed by Seymour Papert, our Learning director for more than 32 years, inventor of the LOGO programming language, the basis of the Constructionist approach of Learning-How-To-Learn. Regardless of future activities, children that write code are better prepared to face the challenges of creating wealth in the XXI Century, that of producing Patents, Intellectual Property...
"